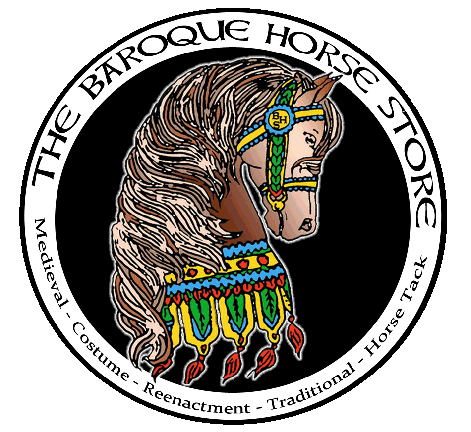 Baroque Horse Store products are available to one and all. We ship worldwide. The quality of each product, measurements ( where applicable) prices and availability are located in the items individual description. Please use our quick links below for shipping, return policies, translations, currency conversions, how to measure, clean etc.
Due to the pandemic and closures / limitations of manufacturers all over the globe, we are unable to accommodate any special or customs orders or restock many items. SO, UNTIL FURTHER NOTICE, ALL SALES ARE LIMITED TO STOCK ON HAND, (unless specifically stated otherwise).
Covid shipping suspensions - check www.usps.com

CORONA VIRUS & YOUR SAFETY : Dear Friends and Customers, As long as shipping companies stay open our store will continue to serve you. We will protect our customers to our best ability, all products that have arrived into inventory after the Coronavirus outbreak are sprayed with
disinfectant upon arrival and all packaging is sprayed and disposed of. All recent products, including leather items, are cleaned with an antibacterial disinfectant and leather items are later reconditioned with leather conditioner. Our store storage area is in our home, everyone is fully vaccinated and we have been practicing high levels of protective cleanliness for over a year. Only one person handles all shipping and packing. All packages leaving here will be clean prior to shipping out.

INFORMATION/ Quick link CENTER: