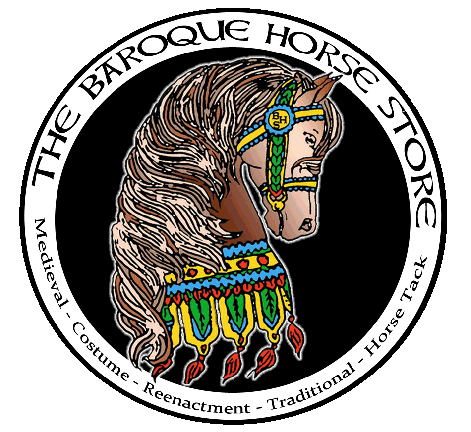 Baroque Horse Store products are available to one and all. We ship worldwide. The quality of each product, measurements ( where applicable) prices and availability are located in the items individual description. Please use our quick links below for shipping, return policies, translations, currency conversions, how to measure, clean etc.
NOTE: Due the Exchange Rate Prices can change without notice.

CORONA VIRUS & YOUR SAFETY : Dear Friends and Customers, As long as shipping companies stay open our store will continue to serve you. We will protect our customers to our best ability, all products that have arrived into inventory after the Corona virus outbreak were sprayed with disinfectant upon arrival and all packaging is sprayed and disposed of. All recent products, including leather items, are cleaned with an antibacterial disinfectant and leather items are later reconditioned with leather conditioner. Our store storage area is in our home and we have already been practicing high levels of protective cleanliness for the past few months. We are located off the grid, 20 miles from the nearest town and 1/2 mile from any neighbor, were are self quarantined and only one person handles all shipping and packing. All packages leaving here will be clean prior to shipping out.

Due to pandemic closures of manufacturers all over the globe, we will be unable to accommodate any special or customs orders, or restock until further notice, current sales will be limited to stock on hand.
DID YOU RECEIVE UNSOLICITED MAIL FROM MY ADDRESS? Did you receive a cashiers check in the mail along with a letter asking you to buy Visa Gift cards? Please know that is a SCAM my US postal service account was hacked and used to mail out 65 visa gift card scams along with a fraudulent cashiers check. I was able to discover the hack and NO CUSTOMERS INFORMATION WAS COMPROMISED(I do not store any information there). Also it seem to be limited to the US only. Please know I have nothing to do with this and tried my best to warn people, however I am sure I was not the only address hacked. So if you have a USPS account please check it. And if you have received a cashiers check and a letter asking you tyo buy Visa gift cards, please report it to the authorities.

INFORMATION/ Quick link CENTER: